Holy Redeemer Christian Academy
Add some info about this item
Holy Redeemer Christian Academy is a school that is dedicated to make a change in the lives of students, one by one. We implement strong academic curriculums within the school to ensure our children are intellectually prepared to go to the next level in their education. While ensuring academics become a priority, we make sure that God is center of everything we do. Our guidelines are based off of the word of God, every day we provide the children with biblical information that is used for life application. We at H.R.C.A believe that salvation and education is an unbeatable combination
Young Coggs Williams Preparatory Academy
Add some more info about this item...
Young Coggs Williams Preparatory Academy is a school focused on College, Career and Christ. Our students are building character not only for today but for the foreseeable future.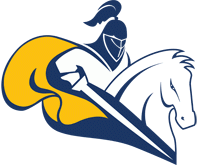 Kathryn T. Daniels University Preparatory Academy
Add some info about this item
Kathryn T. Daniels University Preparatory Academy is a K-8 charter school authorized by Milwaukee Public Schools with a focus on providing a high-quality education in and through the arts as an integral part of a dynamic learning environment. Special programs include music, dance and drama as well as a Boys and Girls Club and a National Honor Society chapter.
Trained Pulpit, Trained Pew
Add some info about this item
Through our partnership with Marian University, we have offered all education options for parishioners to finish High school all the way to Masters Programming.
Please reload
For over 30 years Bishop Daniels has been a proponent of educational excellence.
From his work with jurisdictional and educational commissions to the national initiative of scholarship abundance he never fails to instill educational prowess in the youngsters lives across this nation. However he also believes the word that says that charity believes begins at home. His formation of educational institutions includes the Holy Redeemer Christian academy, Young Coggs Prepatory Academy,Katherine T. Daniels Academy and partnerships which go all the way to doctoral programs.